Are you looking for a new way to entertain yourself on long road trips? Would you like a better way to occupy your restless children in the backseat? Then perhaps it's time to consider a cutting-edge mobile video player.
At Audio Ace, we have a whole line of car video options for your mobile entertainment needs. If you're interested in keeping yourself and your passengers entertained, in addition to impressing your friends and neighbors, then car DVD players are your ideal solution. Whether you frequently travel long distances for work or your backseat passengers tend to be a little high-strung, the versatility of state-of-the-art car DVD players makes them ideal for anyone. The experts at Audio Ace are fully prepared to outfit your car, truck, or van with whatever car audio video setup matches you best.
Given today's advancements in automotive technology, you don't have to put up with dull mobile entertainment anymore. For practically endless car video options, visit Audio Ace in St. Louis today!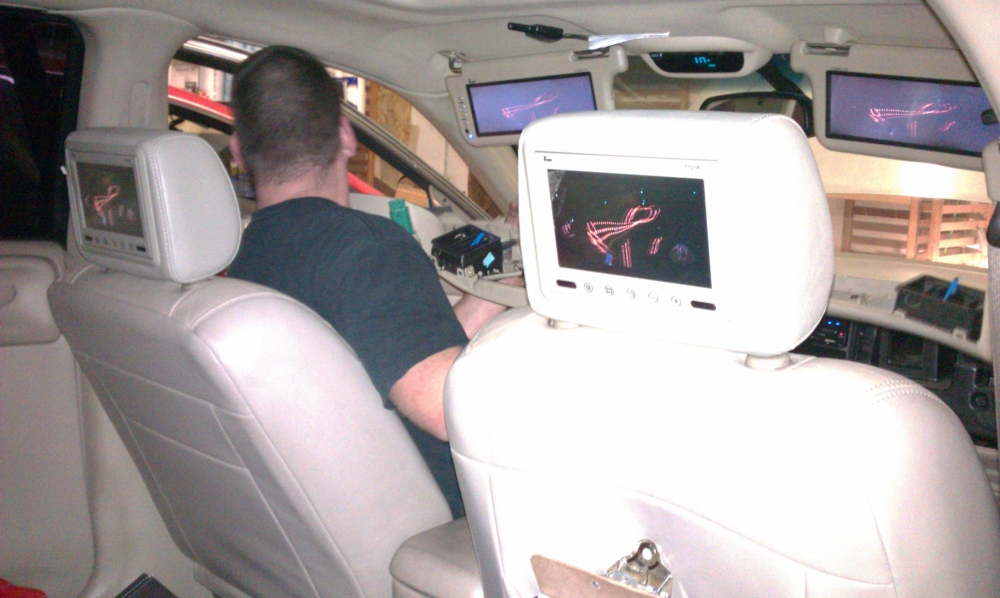 Car DVD Players and More
The array of car audio video options at Audio Ace ensures there is a mobile entertainment system for all vehicles, budgets, and lifestyles. In addition, we work incredibly hard to make certain that all of your installation requests are fulfilled. Car DVD players from Audio Ace can be installed wherever you like, whether on the ceiling, headrests, sun visors, dashboard, or trunk. The versatility of our car audio video equipment is sure to please everyone, whether backseat passengers are quietly playing video games or you're safely watching your favorite movie in the center of the dash.
In addition, almost all mobile video equipment is available in any number of extra options. When picking out your car audio video system, for example, you can choose either a stand-alone unit or one that is integrated with your existing audio deck. If one of your frequent passengers is a video game fanatic, you can even choose a car video player with auxiliary plug-ins that allow for video games as well as iPod connectivity. Headphone options are also available for when you want to put on a movie without disturbing your fellow passengers.
Given our concern for your well-being as a customer, most of the equipment that we offer comes with outstanding safety features like remote controls, so you'll always be able to keep your eyes on the road. With this many options, it's no wonder that Audio Ace is the premier mobile electronics source in St. Louis.
Precision Installation Workmanship
At Audio Ace, we regard professional craftsmanship as one of our most valued priorities, and that's why we always provide impeccable installation service. Because we're so proud of the quality and variety that we offer, we want to ensure you're able to get the most out of your car video system. We offer fully customizable installation so your brand-new, sophisticated technology will match your car and style to a tee. In addition to ensuring top-notch performance, our professional installation also brings a streamlined quality to your vehicle's appearance. We customize our installation to suit your tastes and needs because providing professional-grade workmanship and customer service is our top priority.
Our superior know-how and experience make certain that you'll receive unmatched customer service each and every time you come to visit. Stop by our mobile electronics shop today and see for yourself!