The amount of technology and number of devices designed for mobile entertainment is great news for those of us who spend a great deal of time in the car. But the result of having multiple pieces of equipment hooked up to your dashboard is, more often than not, a tangled and dangerous web of wires. Thankfully, Audio Ace of St. Louis offers special device integration services that will enable you to manage all of your technology right from the central location of your dash.
Adding safety, convenience, and organization to your travels, device integration will allow you to keep your eyes on the road while you switch the song on your MP3 player or take a call on your cell phone. From iPod integration for enhanced car audio to Bluetooth integration for convenient calling to radar detectors for an improved driving experience, we have the integrated technology you need to get the most out of your ride.
Enhance the safety of your technology and organize your messy dashboard. Sleek device integration from Audio Ace is your only solution. Call or visit today!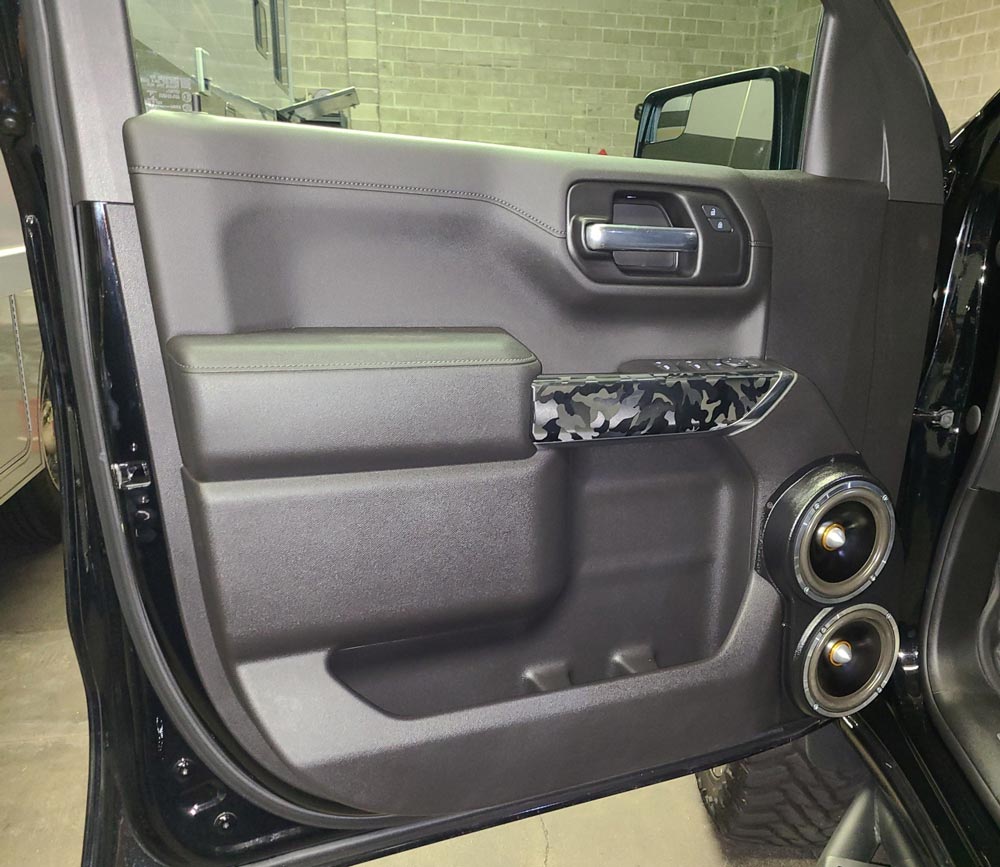 Radar Detectors
Wish you could know ahead of time that there's a speed trap up the road? Sick of getting caught in standstill traffic because of a car wreck? With the cutting-edge technology of radar detectors from Audio Ace, you'll be able to save a lot of time and hassle when traveling. We offer a whole line of radar detectors ideal for any driver, whether you've got a lead foot or a tendency to run just a few minutes late.
A radar detector recognizes police radar frequencies and notifies you when a police officer is close by. While this is certainly useful for those of us who like to drive just a tad above the speed limit, it may also enable you to avoid a traffic jam up ahead, saving you loads of time when you're in a pinch. Available in a huge variety of styles and prototypes, radar detectors can be installed anywhere you like. We have have wireless detectors so you can reduce the number of wires around your dash.
When it comes to saving precious time and money, don't wait another day. Install your sophisticated radar detector from Audio Ace today!
iPod Integration
Tired of all the chatty commercials, disruptive static, and erratic fading of radio stations and frequencies? Then perhaps it's time to consider integrating an iPod or other MP3 device with your existing car audio deck. You'll be able to listen to only your favorite artists without having to endure intrusive chatter or noisy static. Whereas FM transmitters channel your iPod through existing radio stations and are susceptible to static and interruptions, an iPod integration device connects your MP3 player to your car stereo, providing consistently clear sound.
With today's technology, iPod integration is a piece of cake—especially if you've got the expert hands of Audio Ace on your side. If your present car audio deck isn't compatible with an iPod integration device, however, there's another solution: iPod installation. Our installation specialists can masterfully replace your audio deck with state-of-the-art technology compatible with any MP3 device.
If you're ready to upgrade your car audio system to avoid noisy static and annoying commercials, why wait another day? Get on the track to flawless sound and easy operation with first-rate iPod integration and iPod installation from Audio Ace of St. Louis!
Bluetooth Integration
Regardless of your state's legislation, the use of a hand-held cell phone while driving is extremely dangerous. Fortunately, the varied line of Bluetooth integration devices from Audio Ace offers hands-free communication that will keep you safe and in line with the law. You'll be able to chat with your friends and keep up to date with business associates while leaving both hands on the wheel.
At Audio Ace, we offer an assortment of Bluetooth integration options, from stand-alone devices to components of comprehensive car audio systems. We've got the advanced technology to suit your individual preferences, regardless of your final selection. Standard safety and convenience features on the majority of our Bluetooth devices are touch-screen operation, voice command, voice texting, and on-screen caller ID. You'll be able to hold an entire conversation, speaking and listening, through your car stereo.
Visit Audio Ace today and revamp your mobile communication with the sophistication and versatility of a Bluetooth integration device.