Are you looking to enhance the sound quality of your car stereo speakers? Do you want to add more kick to your system's bass? Whatever you're looking for in car audio, we've got it. At Audio Ace, we have everything you need to customize your ideal car stereo system.
Serving the greater St. Louis area, we have a broad spectrum of car audio technology that's sure to meet your needs. Audio Ace is a full-service mobile electronics provider, which means our professionals will work with you to help you make the right car audio selection and install it seamlessly. Whether you're looking to rebuild your car audio video system completely, or you simply want to upgrade your existing car audio deck, we want to take care of you. Call us today.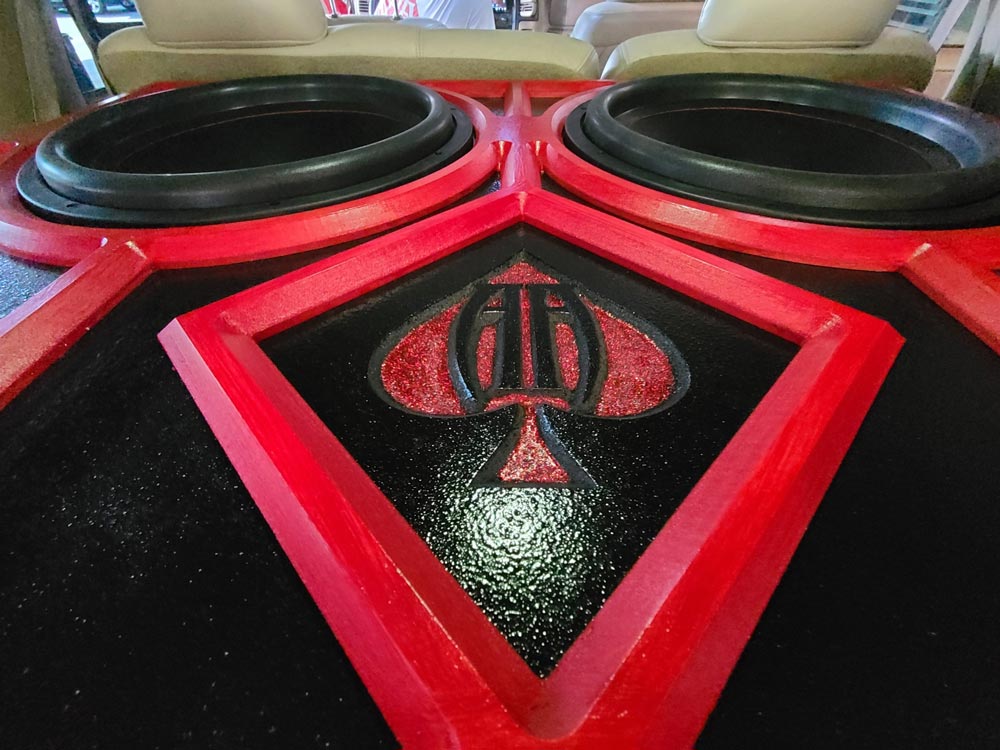 Custom Car Stereo Installation
When you stop by our showroom and meet with our professionals, you'll have the chance to see all of our fully customizable car audio options. At Audio Ace of St. Louis, we're committed to matching you with the car stereo system that suits your vehicle and style perfectly. We specialize in custom installation, so we'll make sure you get the exact look and sound you want.
Whether you want your car audio electronics to blend in discreetly with the interior, or you'd like your cutting-edge mobile audio to stand out and impress others, we can install your system precisely how you want it. Custom fiberglass, dashes, upholstery, lighting, and enclosures: we do it all. Our skilled mobile audio professionals make custom installations a piece of cake! Come in today to check out your options.
Mobile Audio Options
Custom car audio installation services from Audio Ace always guarantee sharp, well-rounded sound, no matter how high you crank up the volume. You can make your selection from our enormous collection of mobile audio components, which includes contoured decks and premium speakers, amps, subwoofers, and tweeters. Our advanced car stereo systems are available in a wide variety of options, including extra video and auxiliary input features. The vast majority of our systems are CD-, DVD-, and MP3-compatible, and a number of others have optional satellite and HD radio features. Offering you an endless number of choices, we know you'll find the car audio video system of your dreams.
Holding unmatched craftsmanship at the top of our priorities, we have only products from the most trustworthy manufacturers available, including:
Audio Ace
Kicker
Audio Dynamics
Sundown Audio
Pioneer
Digital Design Audio
Kenwood
Hybrid Audio Technologies
NVX
Sony
Never settle for second-best, especially when it comes to choosing your top-of-the-line car audio system. To check out the best selection of mobile electronics on the market, contact Audio Ace today!